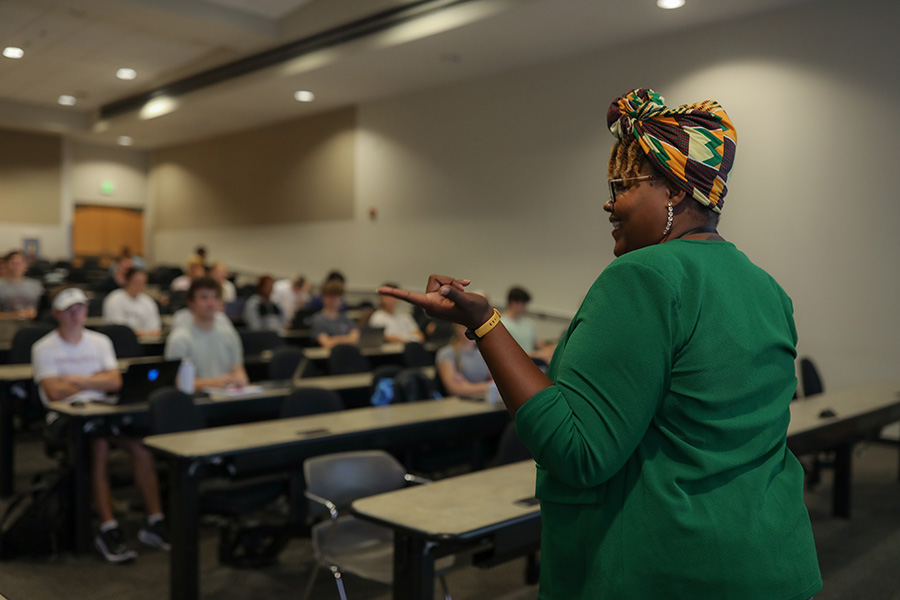 Overview
Florida State University's Department of Psychology is home to world-class scholars and state-of-the-art facilities where students have opportunities to learn skills and gain knowledge inside and outside of the classroom.
The curriculum is science-based, meaning that the material taught in our classes is based on the findings of carefully conducted scientific research and that students are taught how to apply critical scientific thinking to their work and even personal lives.
Both the courses and research opportunities cover diverse areas of study, including clinical psychology, cognitive psychology, developmental psychology, neuroscience/psychobiology, social psychology, and performance management/applied behavior analysis. Our courses and research opportunities provide students with the training they will need to continue their education in graduate or professional school, or in various careers.
---
Scientific Thinking
The Department of Psychology offers undergraduate majors in psychology and behavioral neuroscience. It also offers a minor in Psychology and has a honors in the major program. For the behavioral neuroscience major, please visit the Program of Neuroscience undergraduate student page.
---
Research Experience – Directed Individual Study (DIS)
Students have opportunities to assist our faculty, postdoctoral fellows, and graduate students in scientific research within the many different areas of psychology. Students can earn course credit while working hands on in the lab through the Directed Individual Study (DIS) course. In some cases, advanced students may have opportunities to conduct their own research under the supervision of a faculty member through our honors in the major program. 
---
Student Support
We encourage you to contact the psychology advising office or individual faculty members for additional information. Current students can also receive academic advising through in-person and virtual options.