Professor
Director, Interdisciplinary Program in Neuroscience
check Recruiting a graduate student for Fall of 2024
---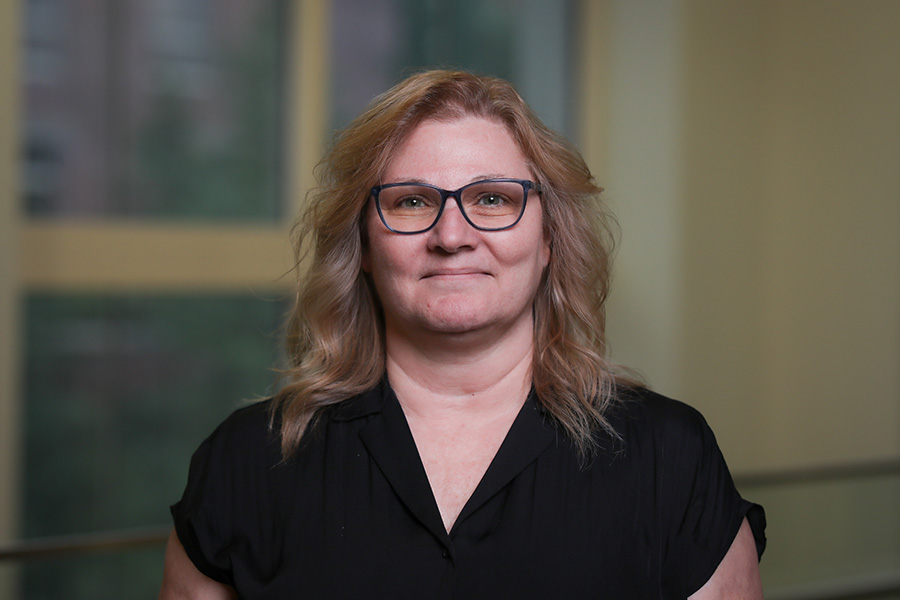 Administration
Neuroscience
Education
University of Western Ontario, 1996
Research Interests
Physiological and neural control of ingestive behavior; the effects of gonadal hormones on food intake and body weight regulation; activity-based anorexia; obesity; sex differences in behavior; conditioned taste aversion learning.
Current Research
Currently, there are two ongoing research programs in my laboratory. The first project investigates the mechanism underlying estradiol's ability to control food intake and regulate body weight in female rodents. To study this problem, we use an integrated approach involving behavioral, physiological, pharmacological, and molecular techniques. The interaction between estrogen and neuropeptides is of particular interest. A second project investigates the changes in neuropeptide secretion associated with activity-based anorexia, an animal model of anorexia nervosa. We are also interested in identifying behavioral patterns in rats that might increase the risk of developing activity-based anorexia.
Lab Description
Rodent models assessing genetic and biological risk factors for anorexia and obesity; sex differences in ingestive behavior and diet-induced obesity; role of estradiol in modulating the neural control of food intake; role of taste in guiding dietary choice and food intake.
Ogden, S.B., Malamas, M.S., Makriyannis, A., & Eckel, L.A. (2019). The novel cannabinoid 1 receptor agonist AM11101 increases food intake in female rats. Brit J Pharm, in press.
Butler, M.J. & Eckel, L.A. (2018). Eating as a motivated behavior: modulatory effect of high fat diets on energy homeostasis, reward processing, and neuroinflammation. Int Zoology, 13, 673-686.
Butler, M.J., Hildebrandt, R.P., Eckel, L.A. (2018). Selective activation of estrogen receptors, ER and GPER-1, rapidly decrease food intake in female rats. Horm Behav, 103: 54-61. PMID: 29807036
Keel PK, Eckel LA, Hildebrandt, B., Haedt-Matt, A., Appelbaum, J., Jimerson, D. (2018). Disturbance of gut satiety peptide in purging disorder. Int J Eat Disorders.
Maske, CB, Jackson, CM, Terrill, SJ, Eckel LA, Williams, DL (2017). Estradiol modulates the anorexic response to central glucagon-like peptide 1. Horm Behav, 93, 109-117.
Torregrossa A-M, Nikonova, L, Bales MB, Villalobos Leal, M, Smith JC, Contreras RJ, & Eckel LA (2014). Induction of salivary proteins modifies measures of both orosensory and postingestive feedback during exposure to a tannic acid diet. PLoS One, 9:e105232.
Santollo J, & Eckel LA (2013).  Estradiol decreases melanin-concentrating hormone (MCH) and MCH receptor expression in the hypothalamus of female rats. J Neuroendocrinol, 25, 570-579.
Loney GC, Blonde GD, Eckel LA, Spector AC (2012).  Determinants of taste preference and acceptability: quality versus hedonics. J Neurosci, 32, 10086-10092.