ABA Career Day and Job Fair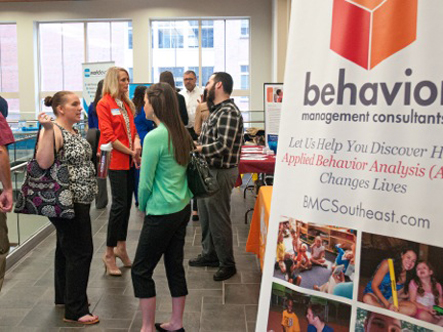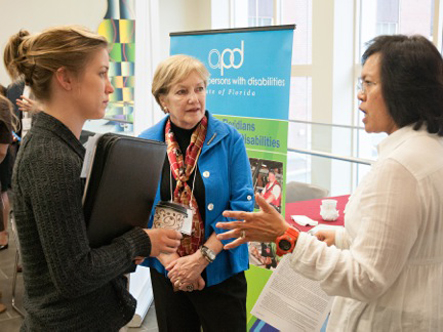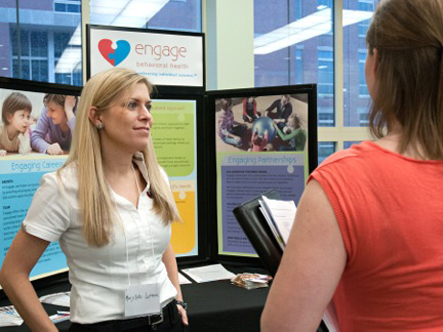 Jobs, jobs, lots of jobs. In behavior analysis we are awash in job opportunities and this became abundantly clear on Friday, February 21st when the 8th Annual ABA Job Fair was held in the beautiful Psychology Department Atrium. Over a dozen agencies from all parts of Florida and as far away as Indiana, Colorado, and California traveled to Tallahassee to meet our Master's students. With over 200 graduates over the past 15 years the FSU ABA Program has quite a track record of success in placing students with some of the biggest and most well known behavior analysis organizations in the country.
2014 ABA Job Fair Exhibitors:
Adapt Behavioral Services
Applied Behavior Consultants
Behavior Analysis Inc.
Behavior Analysis Center for Autism
Behavioral Evolution
BMC, Inc.
Engage Behavioral Health
Florida Mentor
Focus on Behavior
NW Region Agency for Persons with Disabilities
Positive Behavior Supports, Corp.
Trumpet Behavioral Health
World Evolve, Inc.